Milestones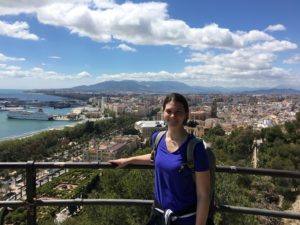 Ah, January. Don't we all love the sparkle of resolutions in the darkness of winter??
Many of my friends do an annual assessment of their goals/dreams/habits at the end of the year, a new way to approach New Year's Resolutions that I love to gab and gush about.
For me, in 2019, I am feeling a wind change. Like Mary Poppins! I am feeling a lot of churning and mashing and bubbling in the ol' cauldron, and am excited about all the new directions I might go! So it is extra special to be able to look back and remind myself of all I've accomplished with this business…
2015 Twitter Followers: 500
2018 Twitter Followers: 1,103
2015 Newsletter Subscribers: 70
2018 Newsletter Subscribers: 323
2015 FB Likes: 120
2018 FB Likes: 205
And that is as number-crunchy as I get! Of course there are lots of non-numeric milestones: relationship lessons learned, friendships strengthened, self-knowledge gained, quality time spent…
I especially like picking out this photo to embody how far I've come, because in it, I am on a hill above Malaga, Spain, in April 2016. My heart was recovering from a terrible betrayal, and I was feeling quite lost. I was glad to run away and visit friends, drowning my sorrows in sunshine and novelty. It's taken a while but I feel oh-so-renewed, another organism.
And I'm looking out to all the other peaks, too.
Happy 2019! Celebrate your milestones in the comments!