My books are available from the bookstores below, and from the Multnomah County Library.
Another Read Through
Backstory Books & Yarn
Scottish Country Shop
Vintage Books
Wallace Books
Daedalus Books
Dudley's Bookshop Cafe
Bob's Beach Books
Canyon Way Restaurant & Bookstore
Cloud & Leaf Bookstore
Beach Books
You can also purchase my books from my


Amazon page

.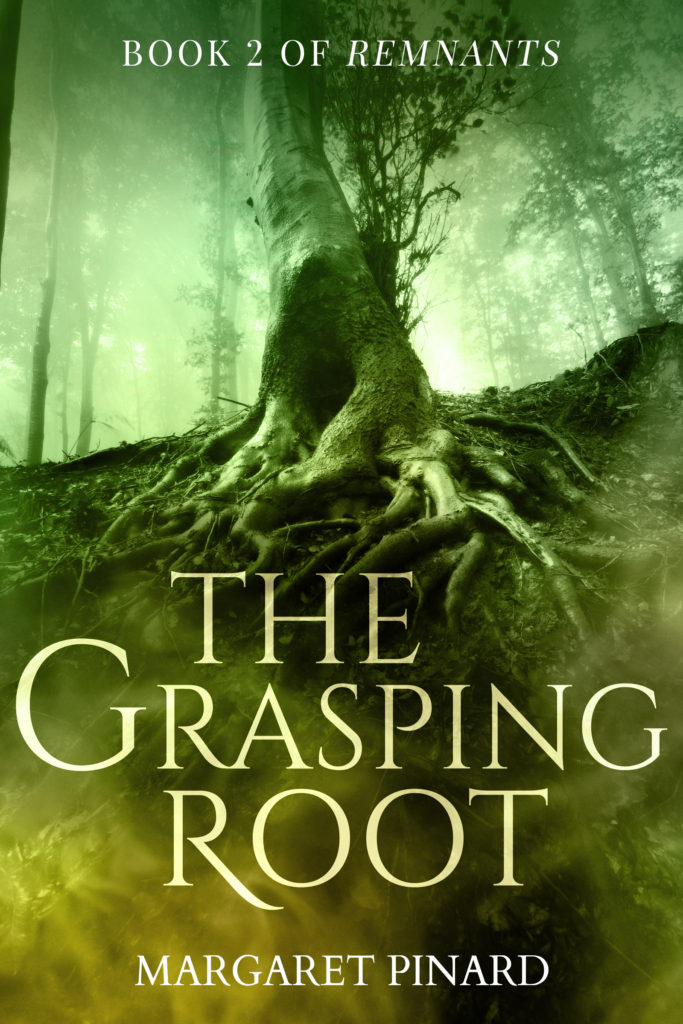 In The Grasping Root (Remnants #2), four children and their mother have found a new home in 1824 Nova Scotia, but ghosts haunt their steps. Here's the first reader review:

The Grasping Root brings to life the family I secretly dream is my early North American-Scottish ancestry. Muirne, Neil, Sheena and Alisdair each do battle with their hopes and fears, big and small, guided if not protected by the quiet strength of their Mam. They weave a drama of exiled pioneers navigating the narrow ridge that would lead them to security, resolution and perhaps even happiness…if they can keep their footing. Pinard will never let you forget the razor thin line between the MacLean's tentative progress on the homestead and mortal disaster in the wilderness. It was all I could do not to skip ahead to find out whether they'd make it, but I didn't want to miss the taste of the blackberry preserves, the smell of the wood chips, the feel of the icy wind, or the sound of an old Scottish love song that transported me long ago and far away."
The Keening is the first in the Remnants series, which follows the MacLean family through the years and over rough seas. Here's a juicy bit from an early reviewer:
"Dramatic, engrossing, and a must-read. That's The Keening! Pinard's latest – and first in a series – takes you to a rapidly changing Scotland and into the lives of the MacLean family. Her vivid depictions of life and landscape on the Isle of Mull and in urbanizing and industrializing Scotland allow you to be swept away by her story. You can close your eyes and imagine you're there, sharing in the challenges of a crofter family; struggling with them to protect their land, livelihoods, and dreams; lamenting the disappointments & celebrating the victories, however large or small. Pinard's characters come alive, and you find yourself rooting for the family, waiting in suspense to see what fresh trials and new beginnings life will bring. The Keening is an exciting, emotional, and captivating story that leaves you wanting more."
–From reviewer Tonya Rawe
My second novel, Dulci's Legacy, is available on Amazon and at the same Oregon bookstores listed above.
Buy in Paperback or Buy for Kindle!
My first novel, Memory's Hostage is a historical mystery, and available at the same outlets above.
 Books in Progress
Untitled (Remnants #3)–waiting on edits
NaNoWriMo Novel 2017–in a drawer
NaNoWriMo Novel 2018–being written Right Now!
Short Fiction Out Now
The Return, Open Road Review
Interested in carrying my book in your store?
I would love that!
Drop me a line and let me know of your interest:
margaret [at] taste-life-twice [dot] com