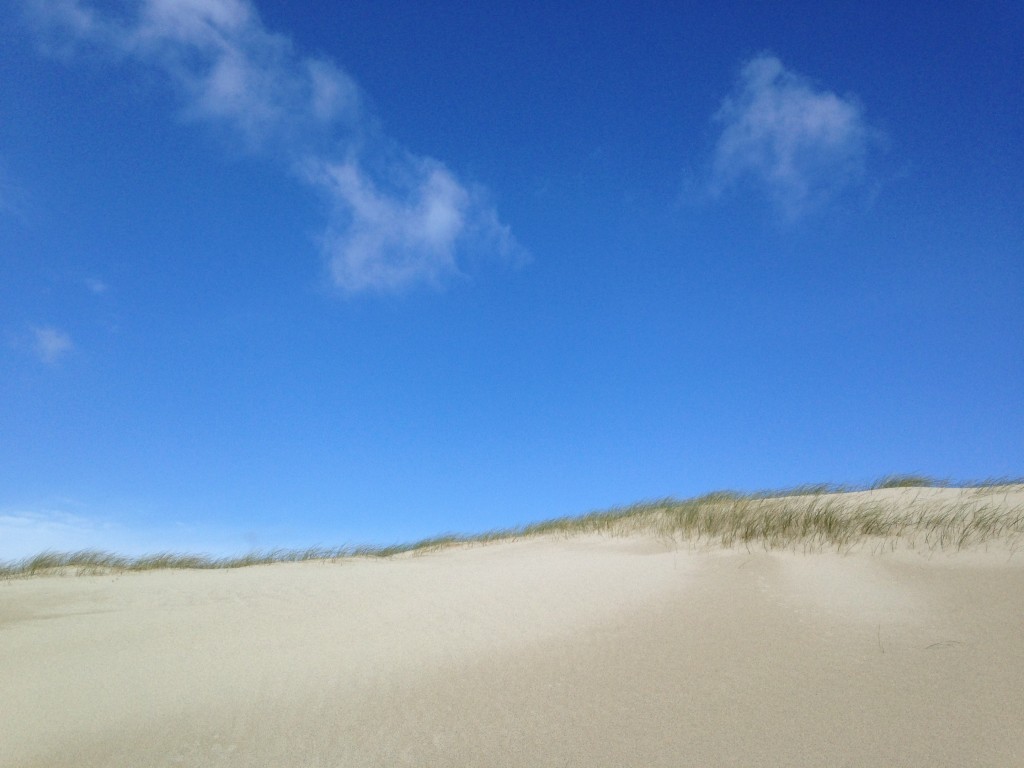 I love to rapture on about the curious colors present in Nature, never more than when I am out exploring Scotland's wild places. But did you notice there was a color absent from that last post?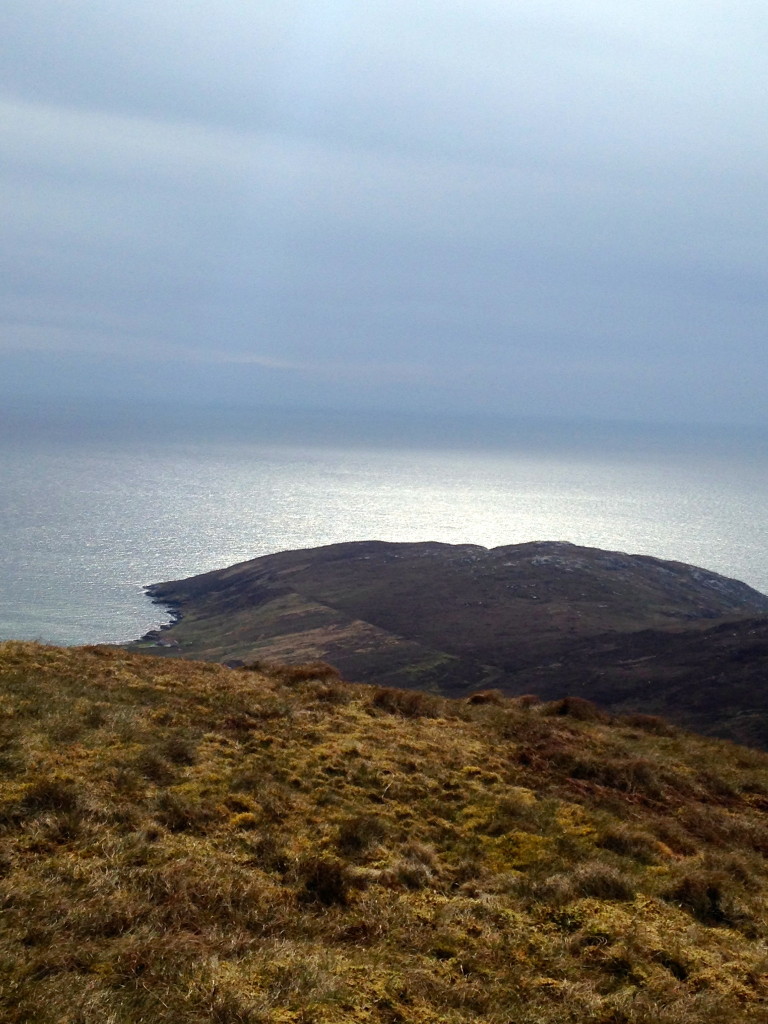 Ah, yes.
BLUE!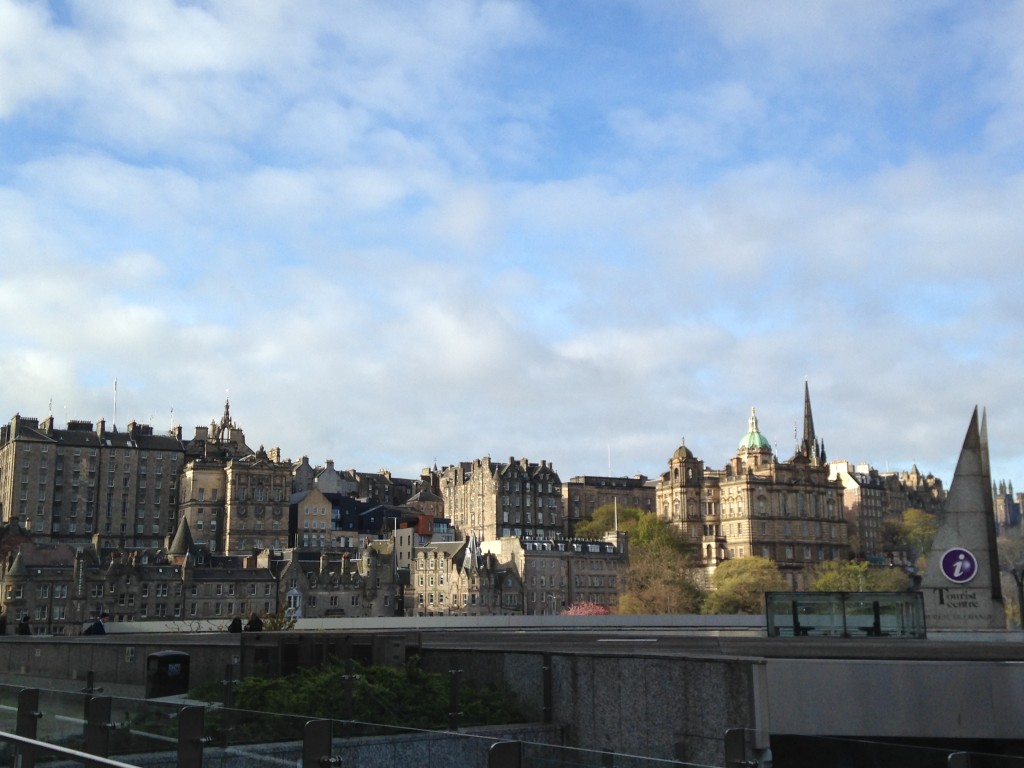 People ask how the weather was in Scotland and it's hard to explain without several semicolons. The briefest I can get is: chilly, sunny, misty. Not unlike Portland, OR, it rains often, but not torrentially, or for long periods.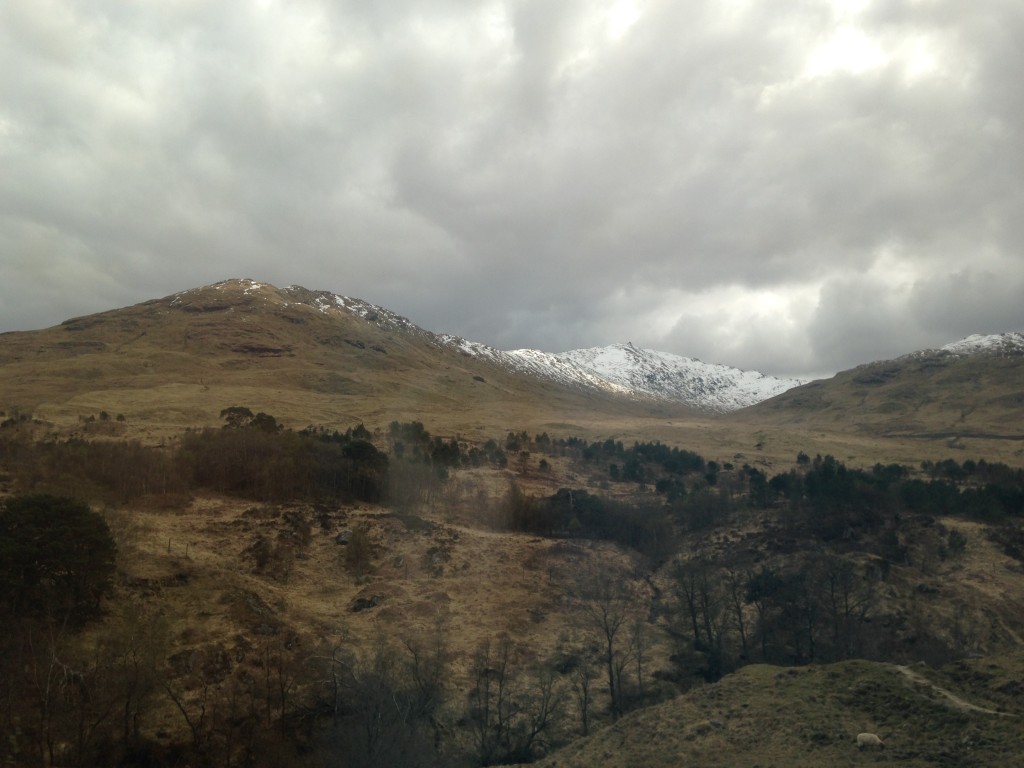 There is a constant tension of wind, cloud, and temperature that plays over the land like a melody, and it produces beautiful skyscapes. I captured many blue skies, along with some grey ones too. They were all dramatic.
The photos above come from all over: the beach near Ormacleit Castle on South Uist, the view from Heaval on Barra, coming into grey, upright Edinburgh toon on the train, cruising past the snow-covered hills of Garelochhead, seeing the pink of sunset from Cafe Fish on Mull.
Here are a few more, that require more explanation: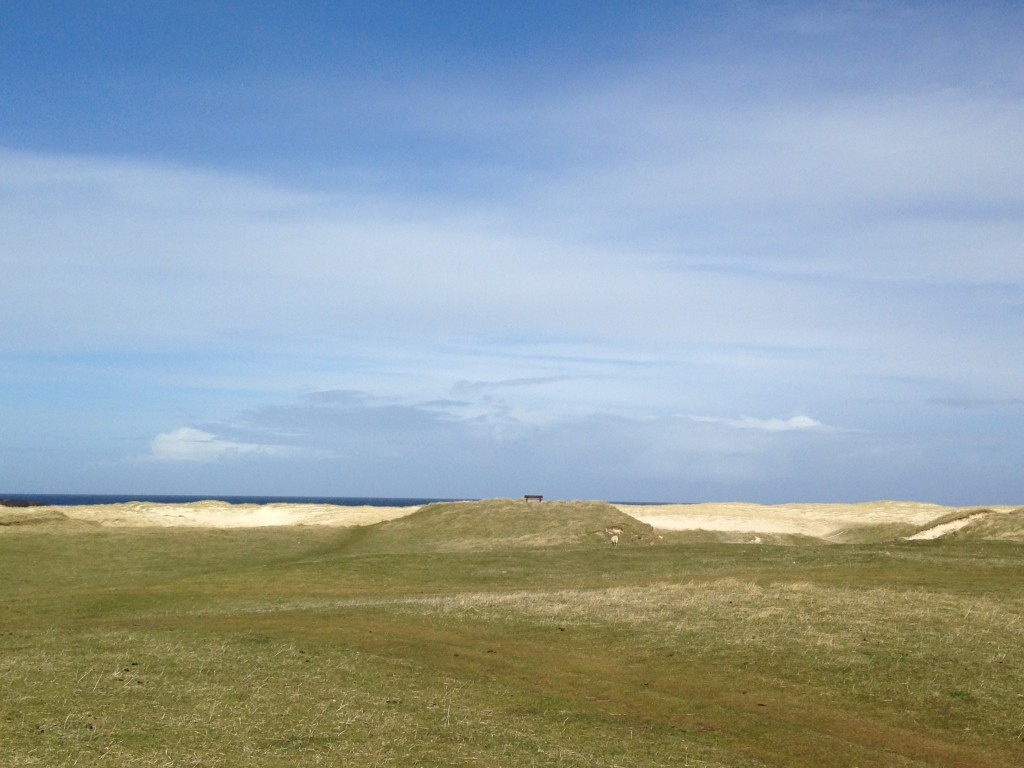 This is what I found when I let the crest of the road egg me on. You know, "I'll just get to the top of that hill there, and see what I can see." "Oh, look, there's another hill. What if I just make it to the top of that hill?" Etc, &c.
What greeted me was my first uninterrupted, unmediated, individually-experienced view of the Atlantic from the Outer Hebrides. What you're seeing is machair, then sand, then ocean. With the perfectly situated bench to take it all in.
I'd arrived on Barra in darkness the night before, happy to be on the boat at all, as there were threats of a storm stopping the route. The next morning I stretched my legs on this walk.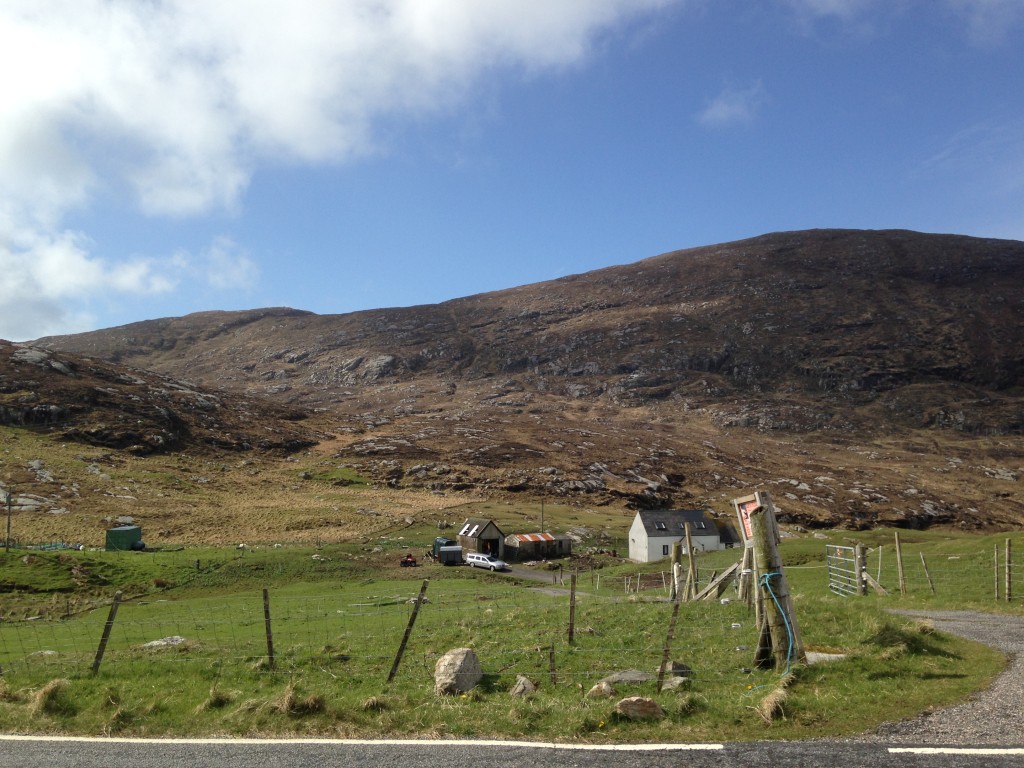 One of the things that I've come back to, that makes Scotland unique in my opinion, are the way the hills rise dramatically. See above. Somehow the pitch and angles make it seem like the mountain is still moving, no?
Then there's the shifting sunlight that alters their appearance so much. Here, the colors are a special mix of purple-brown from the dead ling heather bushes, the glint of silver from outcroppings of rock, and that dark, brooding shadow of moving cloud.
Dramatic.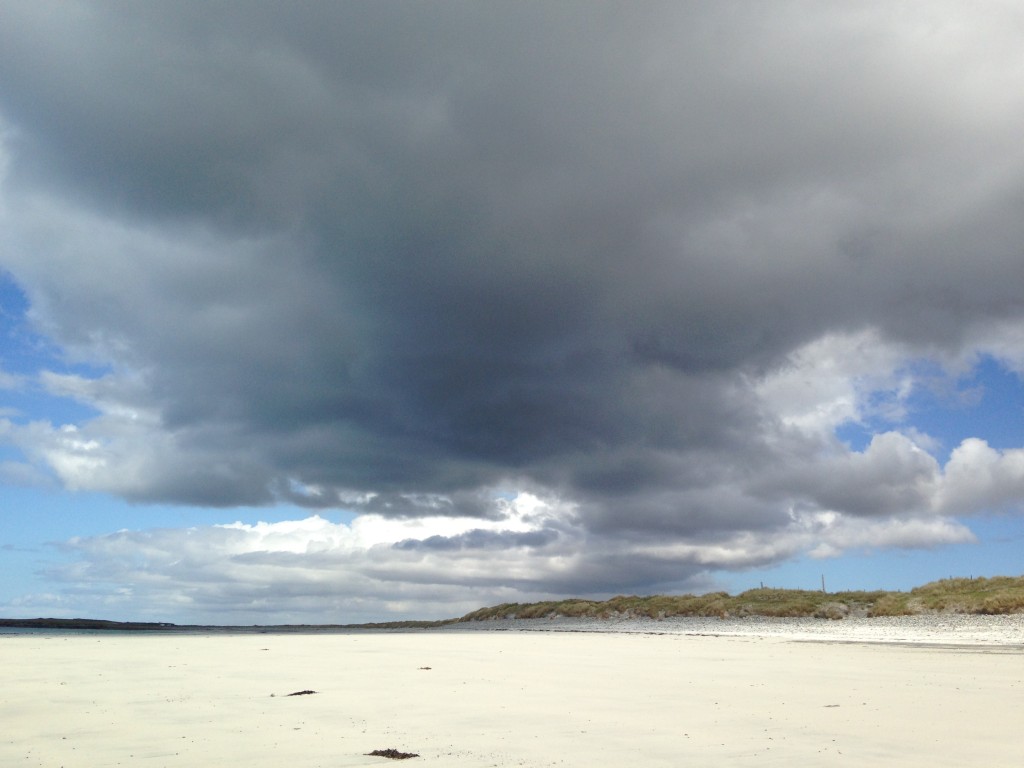 This peculiar cloud formation was hovering over the beach at Ormacleit when I rested there for a half-hour. I love the swirl and furl, the dark grey and puffy white mixed together like a soft-serve ice cream cone.
Fascinating.
Still blue sky.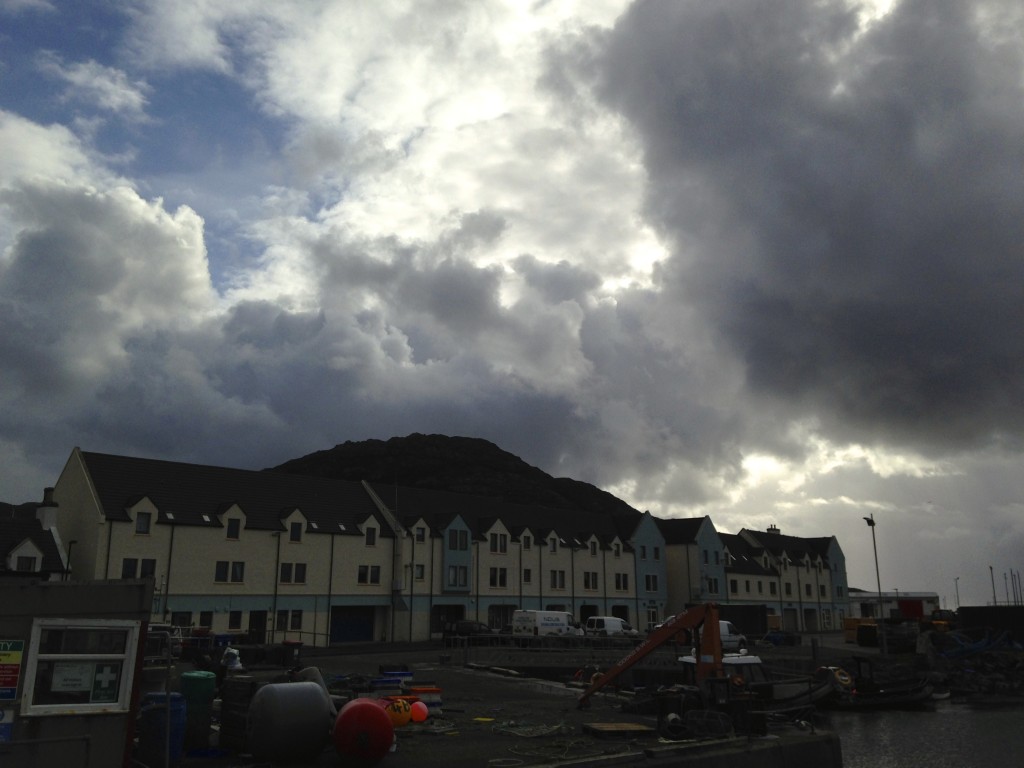 Different cloud formation, captured above the mostly-music-student housing at Lochboisdale. These remind me of lungs, internal organs, crowding around and working in concert, pulsing with light.
And you know you're in a musical community when: nobody bats an eyelash when someone starts his scales on the bagpipes with the window open for all the port to hear.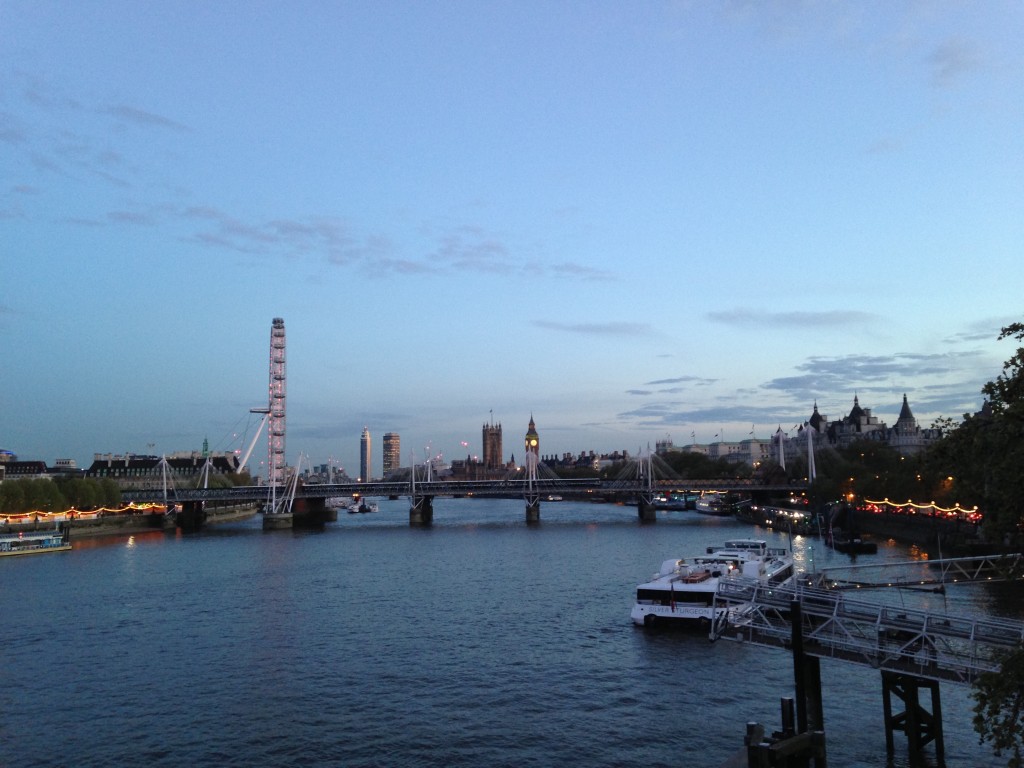 London puts in an appearance, just because I had several hours there, and it thoroughly enchanted me. This is the sunset view over the Thames from Waterloo Bridge. Ah-mazing.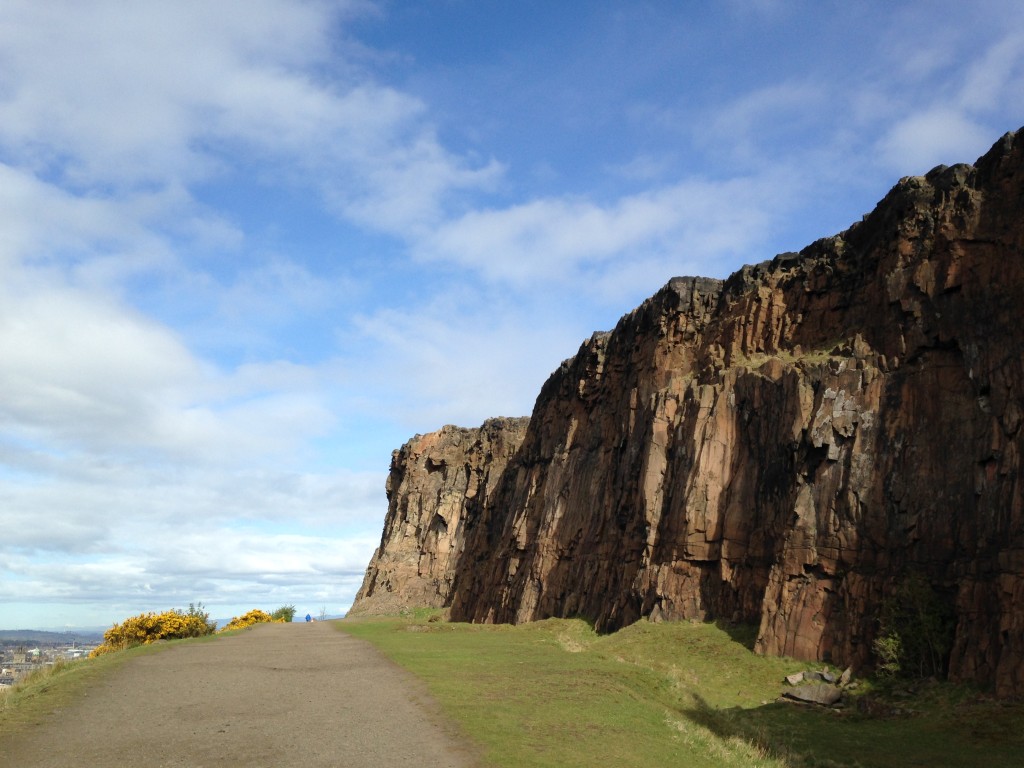 Back to Edinburgh for this glimpse of the Salisbury Crags. I'd wanted to climb Arthur's Seat the next time I visited Auld Reekie, but only scheduled in a flying visit in order to conform to CalMac's strict ferry schedule. Milo suggested we catch up on a walk instead of over a coffee (very healthy-habits of him!) and so I was treated to this spectacular blue-sky view over Edinburgh.
The light! Those crags! And look what else I stumbled across…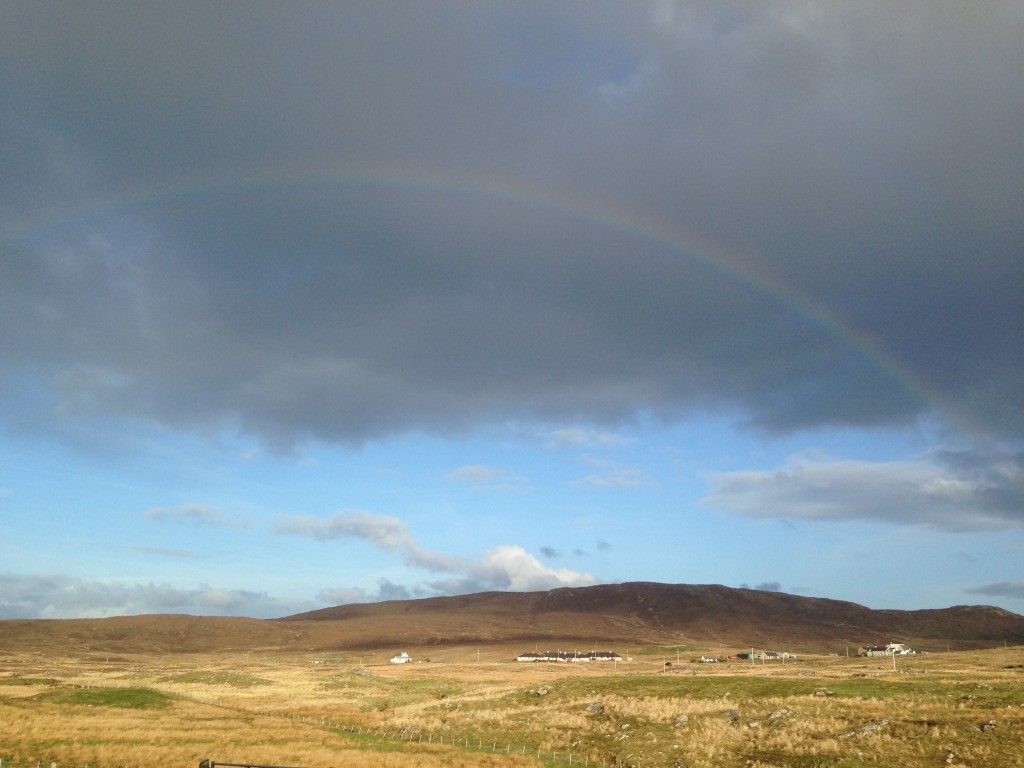 Now can you see why Scotland is a magical world, unlike any other?
Images property of Margaret Pinard