As an author, I take it as a given that I should be reading, widely and deeply. This is a rather convenient 'should.'
This is in addition to the Must Read command my brain gives me a dozen times a day, whether to sate curiosity, escape worrying about a life problem, or follow a beloved character's adventures.

How else does reading shape and influence my life, though? Books get their tentacles into many aspects of a reader's habits: how and where to eat, for example, or the aesthetics of one's apartment. Here are a few of my idiosyncracies, readers. How do yours compare?
Home Décor: every available surface holds books somehow. The shelves above the microwave. The headspace above the dryer. The custom window-seat with hinged lids. And aaaaalllllll the bookcases.
Productivity: reading the current book is a reward for tasks completed. This means that as an adult I have far fewer long stretches of deep-dive reading and more hour-long indulgent stints.
Schedule: Due to the above, I almost never read in the morning, my most focused and productive time slot, but almost always do before bed, which is the worst time for me to attempt to accomplish anything.
Addiction: I try as best as I can, but sometimes I still find myself buying armfuls of books when I am in austerity-budget mode, and have to merely shrug my shoulders and say, "I'm allowed a vice, right??"
Decluttering: due to the above, when I declutter periodically, instead of kitchen gadgets or shoes, my cast-offs are always books, and from time to time, clothes.
Friends/ Lovers: If you don't read, do I really have enough in common with you to hold a conversation?
Rest: Since I compulsively read lettering within visual range, if I want to meditate, I have to close my eyes. It's a weird feeling to try not to read and interpret the signs when one goes on a walk. You try it and tell me if you see what I mean!
Carry-all: As a writer, I always try to have a pen with me, for when inspiration strikes. As a reader, I always try to have a book with me, for when boredom (e.g. the waiting room) strikes! So, I don't usually leave the house without a bag. If I do, I don't carry a wallet either, and generally am back after an hour of exercise in the fresh air (like today).
Politics: Perhaps I became an early environmentalist partly due to the feelings of guilt surrounding the acres and acres of board-feet I was consuming in paper form…
Gift-giving: What will you get from me? Likely, a book!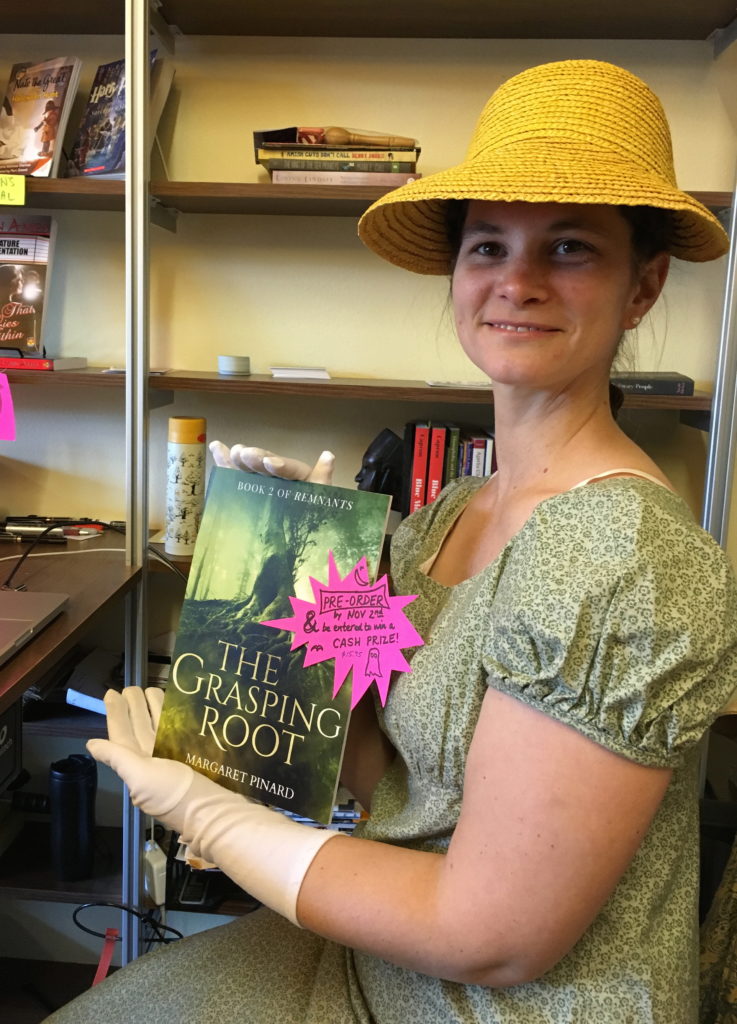 In what other ways does being a reader alter the shape of your life?
…And the photos above are symbols of some of my favorite books of all time. Click on their links for my reviews on Goodeads. 😉
Images via ofundisputedorigin, Pinterest, Parasol Protectorate Wiki, Pinterest, DavidBruceSmith, and Author