First, the TL;DR details:
#1
Sunday, August 13th, 10 AM – 3 PM
Come one, come all to Veronica's West Linn, OR Book Festival!
She started the NW Book Festival, which got a little complicated, so now she's back in West Linn where it all started.
I'll be selling books under a tent, maybe in costume, ya never know!
Find me at 21860 Willamette Drive, West Linn OR 97068
#2
I will be joined by two other brilliant local authors to talk about writing YA-Histfic Mashup fiction on Saturday, August 19, 130-3 PM at Another Read Through Bookstore:
Kate Ristau (aka blue-haired pixie), Author of Shadow Girl and Clockbreakers
Maud Powell, Author of City of Grit and Gold
We will be talking shop, so both writers and curious readers very welcome! RSVP on Facebook.
Now, for the rest of the story…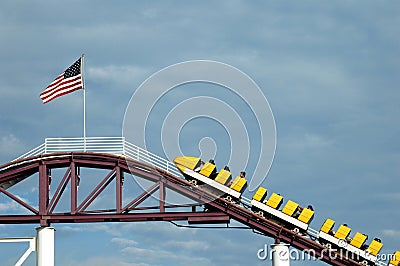 This shot of a roller coaster inches us a little closer to the top. Rides like this I can handle. But you know those new death-defying rides, where you are actually in free-fall, and feel like you're going to die?
Yeah. Some people enjoy that.
Some people also enjoy the editing process, but you will NOT find me getting a Fast Pass for that ride unless I absolutely must.
All the moving deadlines! All the self-flagellation to get every thing done as soon as possible! And the inevitable heartbreaking decisions about what gets first priority.
As per my usual, I try to do everything.
And as usual, something will get missed. But eventually the story will get out there, and start to put down roots…

See what I did there? Here's a peek of the cover! (so excited)
I've got a handful of Early Reviewers–Thank you, Valerie, George & Gayle, Kim, Kindra, and Deb!! And because I am still editing, the door is still open…check my last post for details.
I am still editing…yes, up to page 92, and there is a LOT of new written material, which makes me a little nervous… but I've saved the old version and can always compare the two, scrap the new one…
This is where the Terror of Indecision/ Uncertainty tends to set in…
But that is where your attendance at events helps!
I'm excited to have a few events leading up to my Book Launch (Thursday, Oct. 12, 7 PM).
Someone asked me if they had to reread The Keening to get ready for The Grasping Root...what a grand idea! Come find me in West Linn this Sunday or at Another Read Through next Saturday, and let's get the party started!
The cover will be revealed next…
In the meantime, I'll be singing, dancing, making tea, selling books, and–of course–EDITING.
Thanks for all the good thoughts and wishes, everyone–it helps!
Images via Dreamstime and SmarterServices