(We have two events coming up, at OHS in Portland, and Vintage Books in Vancouver, WA! See details below)
The book is released!
And my spirit feels like it has been released as well.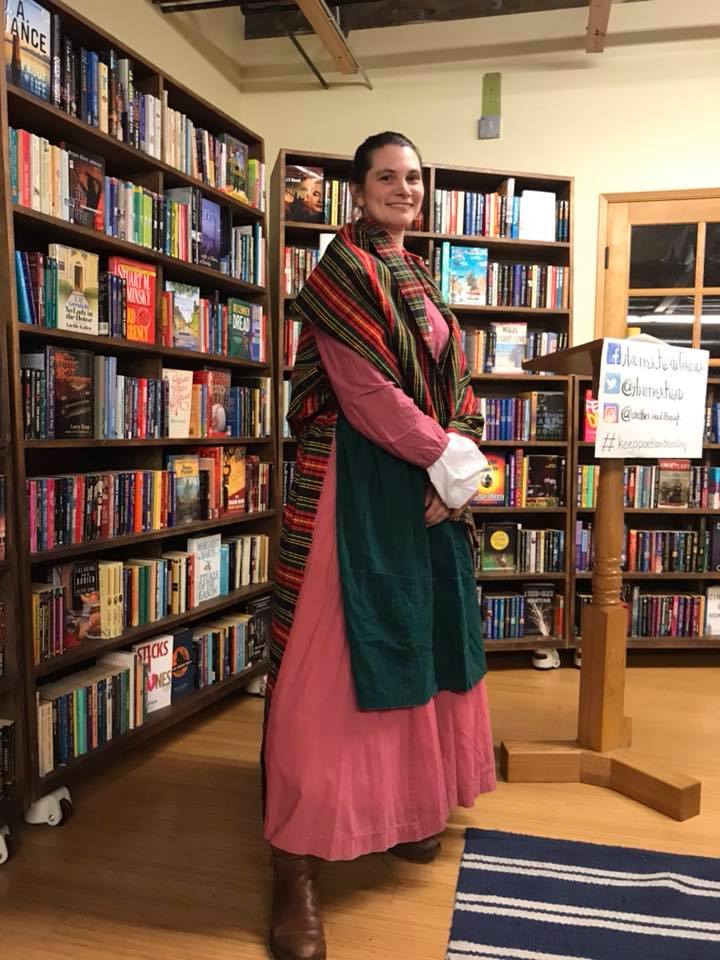 As I drove home after the launch party for The Grasping Root, I felt valued. All sorts of warm fuzzies from friends made me feel seen and my work validated.
'Two years of soul sweat,' as I said, and most of the toil invisible to others.
But this brief flare of glamour and clamor and attention is not why I write.
No, I write because it fills me up. This community gathering and learning and celebrating is what makes all the rest of the work worthwhile:
the months of self-doubt while making drastic editing changes
the frustratingly repetitious work of formatting the manuscript
the constant reevaluation of one's own abilities when forecasting promotional campaigns months into the future
the tedium of reworking one's biographical blurb to fit everyone else's needs
While you're in that rabbit hole of creation, you have a goal. (This goes out to the NaNoWriMos out there!) It is the light at the end of the tunnel, where others pick up your book, their eyes light up, and they tell you they loved when the MacLeans sing together, or when Alisdair gives a poignant reminder of their old home, or when Muirne decides to go out on her own to resolve her own flawed understanding…
Yes! Characters have flaws! Just like we do! And that is why historical fiction is my favorite way to show people themselves. It's a little removed, the conflicts are different but the same, the inner struggles are tweaked but recognizable, age-old dilemmas. And the triumphs give us hope.
I hope.
Here's to you, reader, who helped me see the light at the end of this tunnel and helped birth another book.
There will be a Goodreads giveaway for this new book as a thank you! Starts November 27th.
I will be one of 90 authors at Oregon Historical Society's Holiday Cheer event! Turning 50 this year, it is a wonderful opportunity to meet and chat with Oregon authors of all genres. Talk is free, books are not!
Sunday, Dec. 3rd, 12-4 PM
1200 SW Park Ave
The next public event for The Grasping Root will be held at Vintage Books in Vancouver, WA:
Saturday, Dec. 9th, 1-2 PM
6613 E Mill Plain BLVD
Co-hosting with Lars Hedbor, author of the Tales from a Revolution series!
The Grasping Root is available in paperback at Another Read Through Bookstore,  and can be ordered through other bookstores or Amazon. Ebook copies are available through Smashwords and Kindle. It will soon be available from Multnomah County libraries, too!
Photo credit April Lampert